The Bahamas Humane Society is a non-profit organization, comprised of a compassionate team, dedicated to promote the humane treatment of animal and prevent cruelty to animals through continuous education in a variety of methods, to end pet over-population through an aggressive spay/neuter campaign from 2013-2018 and as a result of the two objectives to become a no-kill shelter by 2020.
---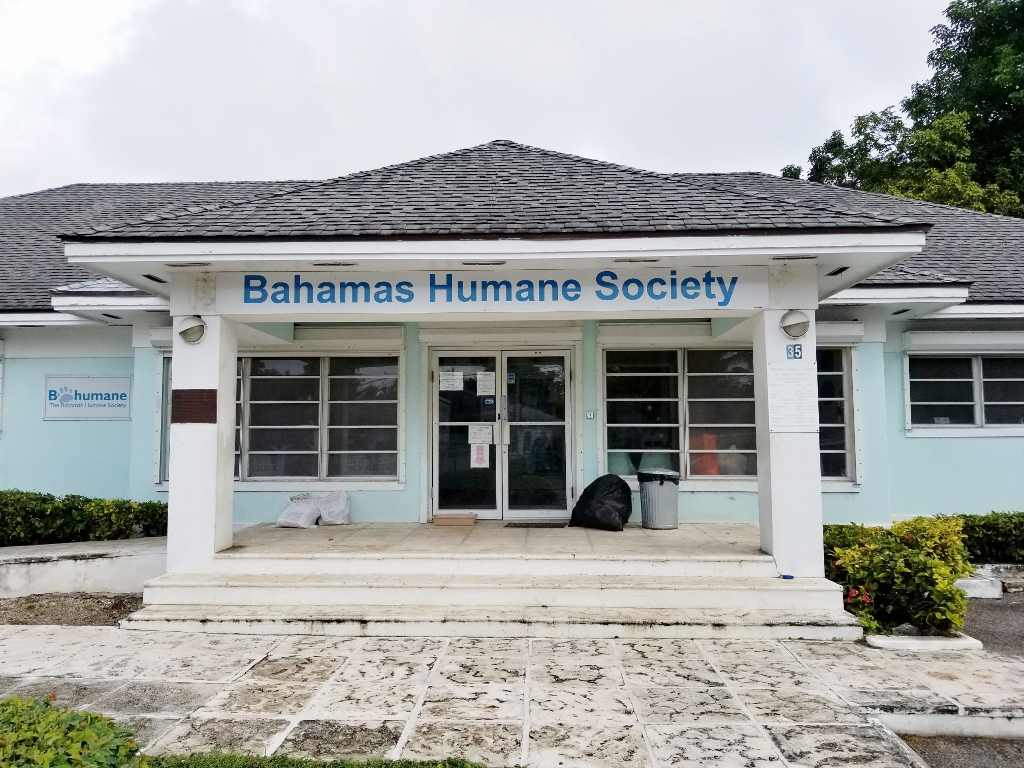 The BHS was founded in 1924 as the Dumb Friends' League, speaking for those who could not speak for themselves. The main reason for forming the society was to help care for and protect the donkeys, mules and horses used to pull carriages and carts. Reading the old newspapers it is apparent that the cruelty was overwhelming in those days. The wives of some local businessmen used to also go down to the docks to feed sandwiches to the stray dogs.
The first headquarters were located in Parliament Street, however in April 1937 these premises were destroyed. By 1947, when the shelter opened at its current site in Chippingham, the name had changed to The Bahamas Humane Society.
The BHS is Nassau's oldest charity and it is with great pride that in 2014 we celebrated our 90th anniversary of service to the Bahamas. We receive only $15,000 in funding from the government each year, relying on donations, memberships and fundraising for the rest of our operating budget.
The shelter was rebuilt by Mrs. Betty Kenning some 20 years ago. The BHS employed the first ever Veterinarian in the Bahamas with a recommended salary of fifty pounds a year.
Ever since then the BHS has been tirelessly caring for the animals of this country. Miss Betty Kelly and her Mother were very active in the early years of the BHS, and Miss Kelly, who became Mrs Betty Kenning was a dedicated and long serving President. Prior to Mrs Kenning Mrs Victor Horan (Bethell) served for several years at President.
In 2006 Kim Aranha took over from Mrs. Kenning and is still president of the BHS at present. The Bahamas Humane Society has expanded and "grown up" greatly in the past few years, the staff are receiving international, expert training and the Society is able to handle animals issues with the utmost of professionalism.