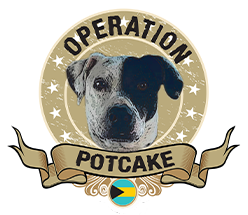 What is Operation Potcake?
A massive spay & neuter programme with 5 clinics around the island manned by international volunteers flying in to Nassau.
Over 3000 animals will be spayed and neutered over 8 days and returned to where they were found.
A collaboration of the Bahamas Humane Society, Baark! and Animal Balance, supported by the Ministry of Agriculture, Ministry of Tourism and the VMAB to humanely and kindly reduce the dog and cat populations of the Bahamas.
For larger donations, please contact Operation Potcake directly (see below).
For more information on Operation Potcake 2024, please visit:
https://operationpotcake.com/
Contact Operation Potcake: 242-808.4100 or operationpotcake242@gmail.com