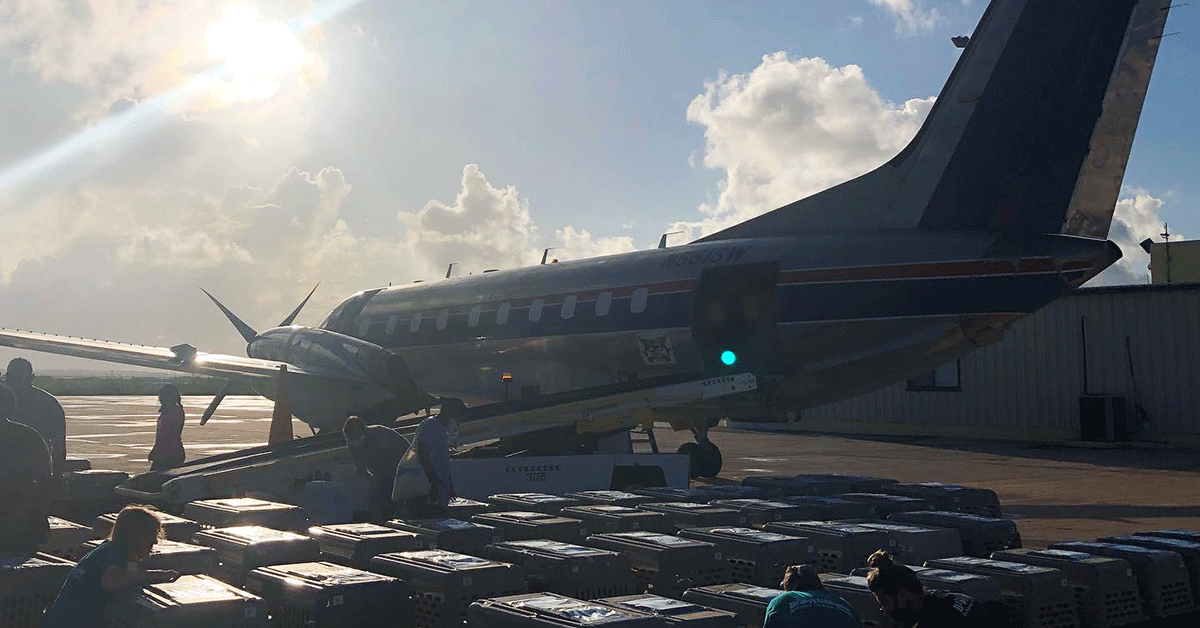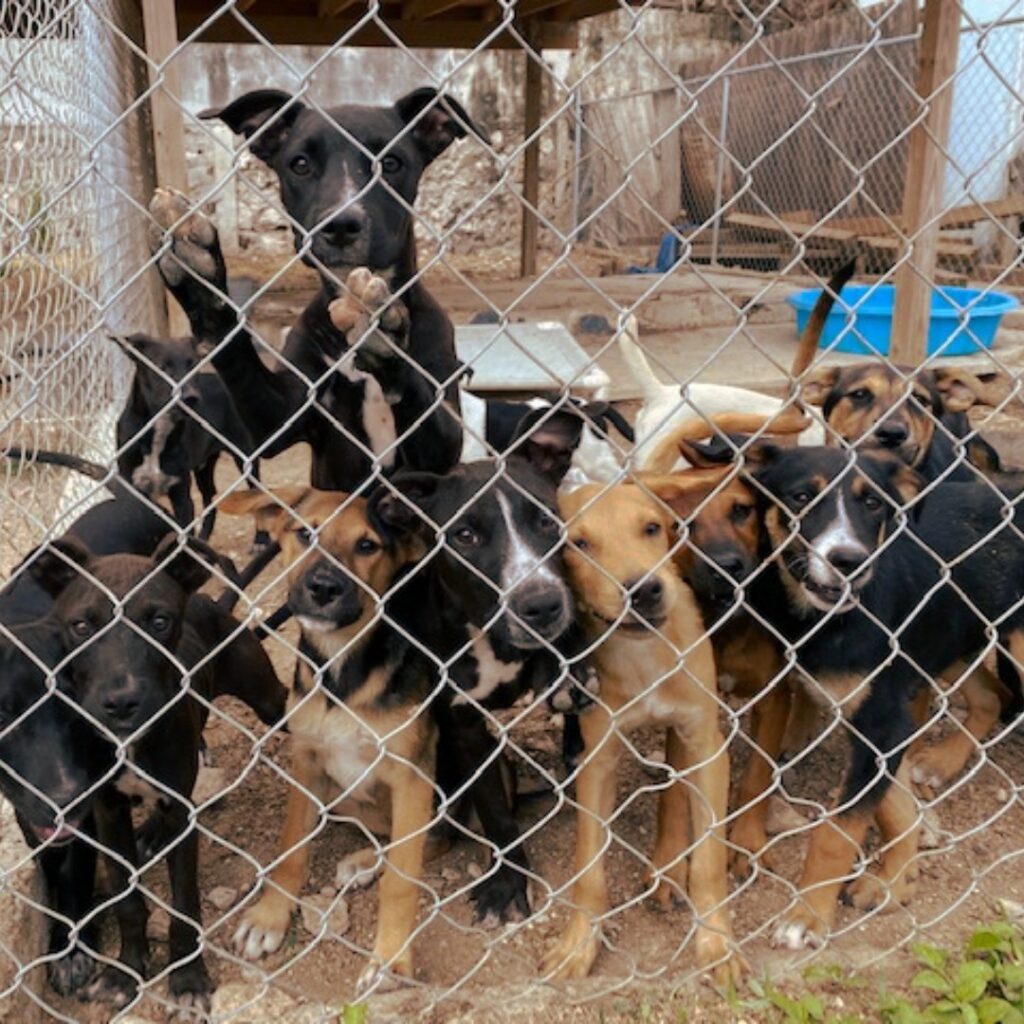 Approximately 70 dogs from The Bahamas Humane Society will be airlifted to Michigan Humane on Wednesday, August 11, 2021.
This will help to alleviate the severe overcrowding at the Bahamas Humane Society, which is now sheltering more than 650 animals.
---
Huge thanks to Wings of Rescue and Michigan Humane for their assistance and support in making this transport possible.
---
To ensure a smooth process, there is a tremendous amount of help needed.
By volunteering at the Bahamas Humane Society, donating supplies, or by supporting us financially (with any size donation), we can continue our efforts to save the lives of our Bahamian potcakes, cats and other animals.
(Caption for top image: BHS cats and dogs being loaded onto Wings of Rescue plane from a previous airlift relief mission)

---
How You Can Help: